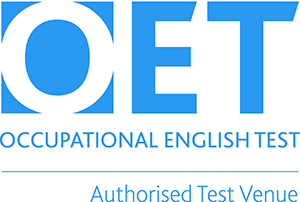 Registration is open for the Occupational English Test (OET) at Waikato Institute of Education. To register, or for more information visit occupationalenglishtest.org
FREE OET Seminar for examinees registered for the most recent and the next OET Test in Waikato Institute of Education (WIE). For more information visit FREE OET Seminar

Applications close approximately three weeks before the test date. Spaces can be limited at some venues so we suggest you complete your application as soon as possible.

As soon as results are finalised they are published to candidates' online records. Official Statements of Results are dispatched approximately 5-7 business days after this.
| | | |
| --- | --- | --- |
| Test date | Applications open | Results published |
| | | |
| Saturday 13 January 2018 | 18 Oct to 6 Dec 17 | 6 Feb 18 |
| Sunday 11 February 2018 | 9 Nov to 17 Jan 17 | 5 Mar 18 |
| Saturday 10 March 2018 | 7 Dec to 14 Feb 18 | 6 Apr 18 |
| Saturday 14 April 2018 | 218 Jan to 21 Mar | 9 May 18 |
| Saturday 19 May 2018 | 15 Feb to 25 Apr | 12 Jun 18 |
| Saturday 16 June 2018 | 22 Mar to 23 May | 9 Jul 18 |
| Saturday 14 July 2018 | 26 Apr to 20 Jun | 6 Aug 18 |
| Saturday 11 August 2018 | 24 May to 18 Jul | 3 Sep 18 |
| Sunday 9 September 2018 | 21 Jun to 15 Aug | 2 Oct 18 |
| Saturday 6 October 2018 | 19 Jul to 12 Sep | 29 Oct 18 |
For a list of upcoming test dates please visit:

https://www.occupationalenglishtest.org/venues/waikato-institute-of-education/