The Office English course offers a practical introduction to the vocabulary, expressions and language of the English-speaking workplace for business and office professionals.
If you are ready to take your English skills to the next level this course is specifically designed to help you improve your office and business English.
The course aims to improve your ability to speak and write English
for an office environment

to help you find employment

to improve your skills for your current position

or to advance your career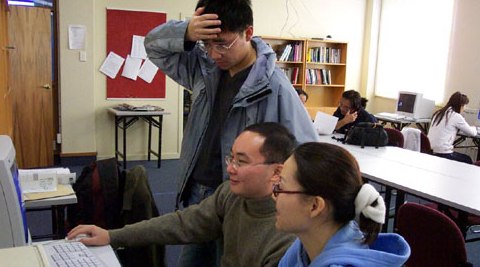 The Office English course helps you develop your English language skills at an upper intermediate to advanced level, with a focus on English language for the office and business.