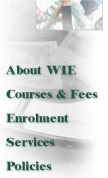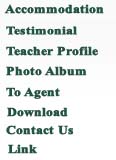 ESOL Jobs
ESOL Teachers in Waikato Institute of Education


Steven Donald
BA, PGDip Arts, Master of Education, PhD (enrolled)

Steven has more than 20 years experience teaching at secondary and tertiary levels. He has taught basic and advanced English conversation classes, Writing and Academic Writing, IT Research in English, Reading English as a Foreign/Second Language, Team Teaching Teacher Training, as well as prepared students for International Programs and for studying abroad. Currently he is pursuing his PhD in second language learning/teaching.


B.Tchg, Cert. International TESOL, A.T.C.L. ( Speech&Drama).

Mary Rose recently returned from teaching English in Guangzhou, China, where she and her husband established an English learning centre. Before then she taught for fifteen months in Singapore. In 2001-2002 she taught English to international students at St. Peter's School, Cambridge before teaching at an international school in Beijing. She also has several years primary school teaching experience.


Carrol Willoughby
MA in Social Science, Diploma in Early Childhood Education, Certificate in Tertiary Teaching, Certificate in TESOL,Registered General and Obstetrics Nurse

Carrol is a dynamic teacher with years of teaching experience. She is a passionate teacher who gets on well with her students. Her experience in teaching in the Business Studies Department, at WINTEC, for 12 years has given her vast experience in reading, marking and presenting academic information. Carrol continues to study and will complete a Certificate in Adult Literacy in 2011. She is also working to complete a second Masters of Management. In her spare time she likes walking her dog and she loves spending time with her family.


Jacinta Forde
TESOl, PGDig SLT ( enrolled)

After living overseas in Korea and Italy for over four years, Jacinta decided to return to NZ and obtain a qualification in TESOL. She decided to pursue a career in teaching English because she wanted to continue experiencing different cultures and people from all walks of life. Jacinta is in her element in the classroom where she enjoys interacting with students in a fun, relaxed and communicative environment. Originally from Christchurch, she is looking forward to the new challenges and experiences in Hamilton and at WIE.

Leslie Davis

BA in English, MT in Teaching

Leslie has been living in NZ for a year and is still learning things about her new country alongside her students. After earning a BA in English Language and Literature and an MT in Teaching, Leslie moved to Istanbul, Turkey for four years as a language teacher. Leslie has also worked as a secondary school teacher in the US.



Rachel Muir

Cert. Home Tutor, Adult Ed & Training Level 5, CELTA

During her ESOL career Rachel has taught all levels and loves to see students encouraged and empowered through using their new language ability. She appreciates all that she learns from her students!
Waikato Institute of Education
Address: Level 1, Tower Building, 48 Ward Street,
PO Box 773, Hamilton, New Zealand
Phone: 64 - 7 - 8382450 Fax: 64 - 7 - 838 2453
Email: info@wie.ac.nz